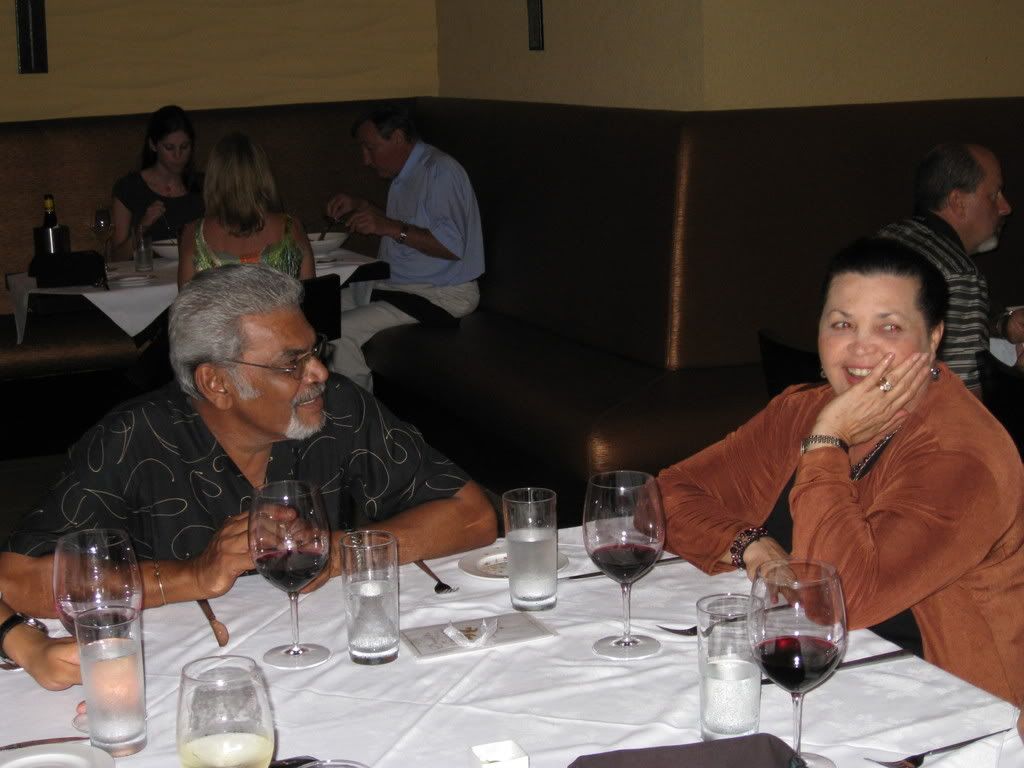 I thought I would have some nice anniversary pictures to share with you but nobody seemed to have been organised enough to remember to take a group shot. We had a great time, as usual, 14 of us went out to a new restaurant called "Abacus" at the new development Camana Bay. My kids tell me they have a live jazz band on Friday nights and you can sit inside or outside. I don't quite know how I ended up sitting on my husband's lap in the photo below. Yes, I had just come back from officiating at a wedding, I told them August 12 was a very lucky day on which to be married, we have been married for 36 years.
We took up half the space inside the restaurant. I suppose it could be described as an intimate setting. Reservations are definitely required.
People have asked me why I don't advertise on my blog, except our wedding services, of course. Paid advertising would go against the grain for me, because my whole service is personalised. If I think something is not going to work for you, I won't recommend it. Being a wedding celebrant and planner is something I love, and something I choose to do with my time. Anytime it becomes just a job, I won't do it any more.