The Reef Resort Beach, looking east at 5 pm on Wednesday. 27th August 2008. The wind and the waves were just starting to pick up.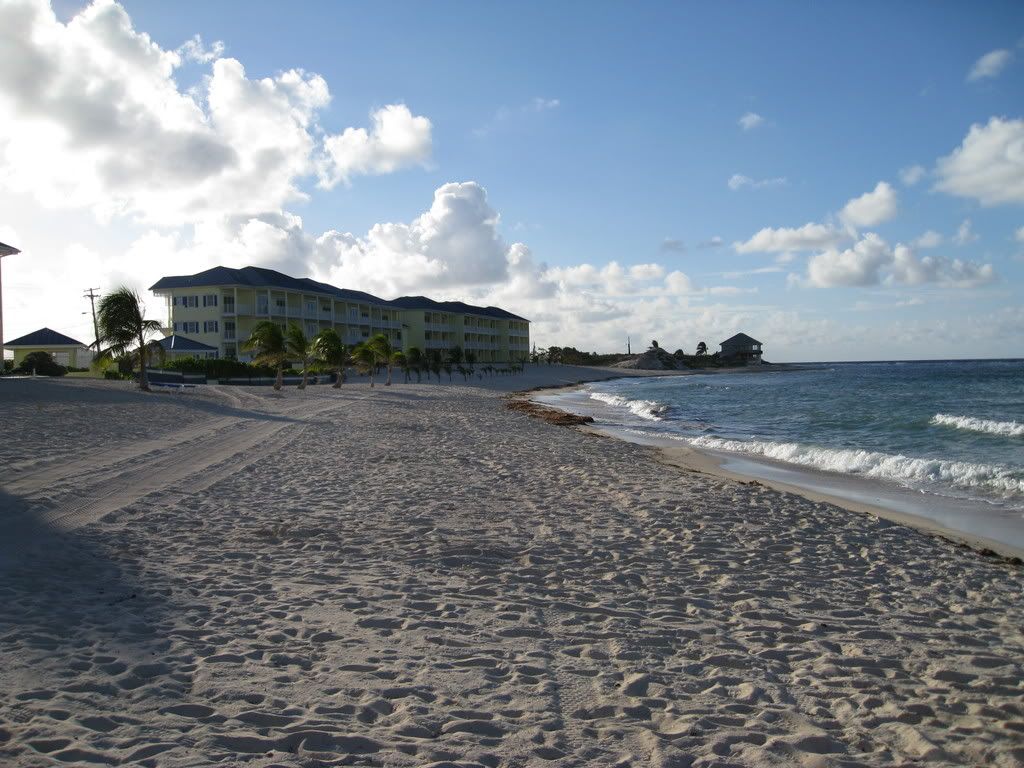 The Reef Resort, looking west you can see the pier, beach bar and a bit of the restaurant on the right. The pink building in the distance is part of Morritts Tortuga, a very popular time-share property.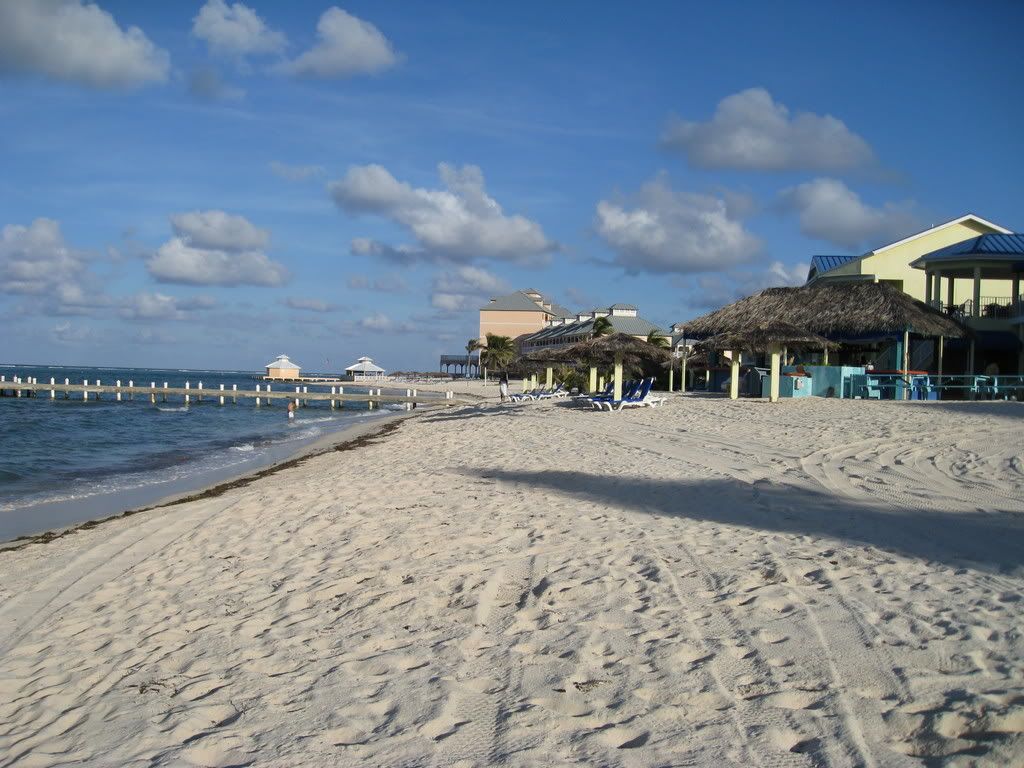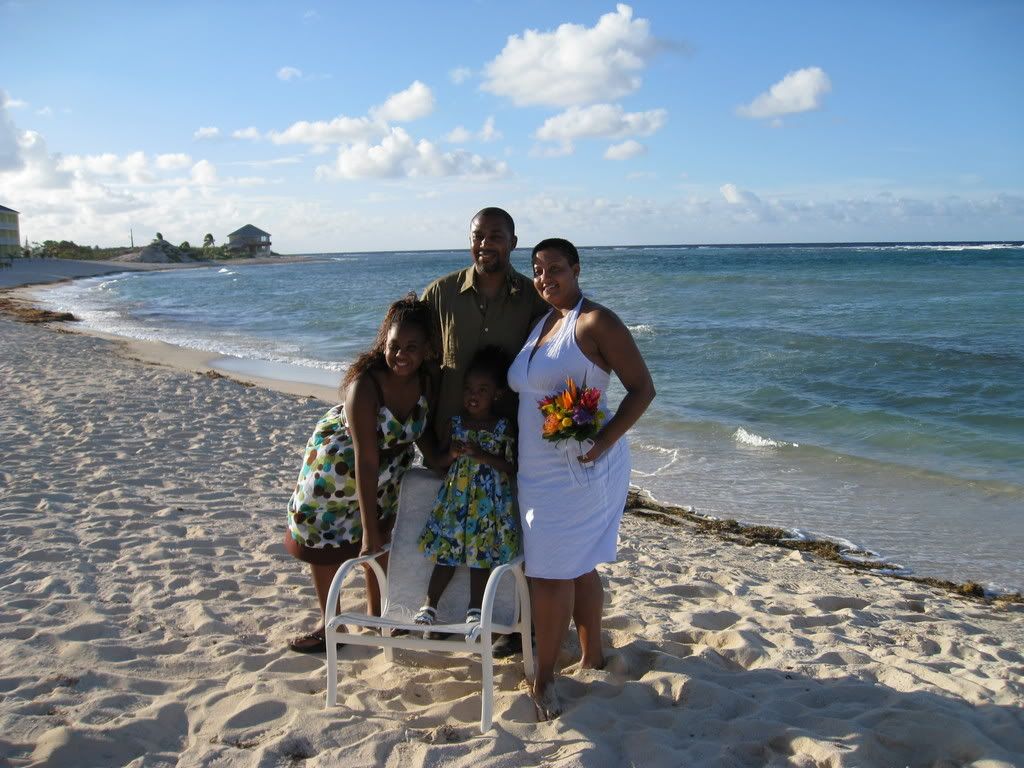 A couple from Minneapolis, Minnesota caught a quick glimpse of Cayman, got married, and were evacuated to Florida, all in 48 hours. D and W arrived on the island on Tuesday night with their two daughters. D called me very early on Wednesday morning to say that the hotel staff had told them they would probably have to be evacuated on Thursday morning because of hurricane Gustav.
We arranged to move the wedding up to Wednesday afternoon. When we arrived at the Reef Resort storm preparations were in full swing and the general manager told me they planned to close the hotel on Thursday afternoon. The wind and the waves had already started to pick up, but fortunately the sun was shining brightly. I have a lot of clients who stay at the Reef Resort and I wanted to let you see what it looks like. This is the eastern, quiet side of Grand Cayman.
These photos were snapped quickly by yours truly. As of today, Friday 29th August it is quiet, we are all battened down and ready for Hurricane Gustav which will probably pass in the night as a Category One hurricane. Thanks to all my couples who send to say they are keeping us in their thoughts and prayers. I am doing the same for everyone on the Gulf Coast, and particularly New Orleans, one of my favourite places.